How Much Can I Earn?
You can earn up to 50% of the sales price of what you sell, and the more you sell, themore you earn. We offer great reward programs too, including gifts for introducing friends as representitives.
Earnings:
You set your own pace - You make your own rules - You enjoy the profits! When you run your own Ferrara Italian business, there are no limits to your financial and personal success. Your potential is driven by your own goals and determination. You can choose to work as little as a few hours a week or you can work towards building a significant income with your own full time Ferrara Italian business.
What Does It Cost Me?
It's free to join as a representative, so it costs you nothing to start!
How It Works:
You will get a percentage of the profit on all products that you sell, and the more you sell, the higher the percent. Receive one third of the sale. Top sellers can even earn more!
Rewards:
As well as earning, you'll have the opportunity to participate in exciting programs with rich awards for achievement.
Referral Benefits:
When you introduce others, and they become representitives, you can choose from a beautiful range of gifts!
The Sky's The Limit - You Can Soar As High As You Like!
If you would like to do more, you have the opportunity to increase your earnings even further by becoming a Ferrara Italian leadership representative. As a leadership representative, you can manage a team of representatives and earn a percentage of their sales. The registration fee to become a representative is just $25, which is charged to your account. Plus you will receive a comprehensive business pack to get you started. When you run your own business with Ferrara Italian, there is no limit to your success.
How Will It Fit In With My Life?
You can work as little or as much as you choose, when you want, so you have complete flexibility - and it's a fun way to spend time with friends, old and new.
Spare Time? Full-Time? It's Your Time To Shine With Ferrara Italian!
Becoming a Ferrara Italian representative offers you unlimited opportunities, all driven by your own choices and to fit your lifestyle! You decide what hours you want to work, when you will work, and how you will work to create a Ferrara Italian business that is just right for you. Many representatives have made Ferrara Italian a full-time business, while others prefer to just work a few hours a week in their spare time. Ferrara Italian is a proven path to success for millions of representatives around the world, from all ages, cultures, and walks of life.
Ferrara Italian Representatives Worldwide Enjoy These Benefits & So Can You!
Flexible home-based business - Start a business from you own home
No start-up investment - It is free to start your own business
Make it work for you - Choose your own hours. Be there when the kids get home from school or launch a full time business, it is up to you; it's a business that you can balance with your personal life
Your business - Your way. You can sell in an area allocated to you or just to family, friends, work colleagues, or neighbours - You decide.
No inventory required - and nothing to pay upfront. You order your products, deliver to your customers and then pay Ferrara Italian
Incredible earnings and career potential - Sell and share the opprtunity with those you recruit and mentor for greater financial rewards as a leadership representative
What Training & Support Will I Get?
We will provide you with plenty of advice on how to start and grow your business, and you will have the added confidence of the quality of our products plus our money-back guarantee. 
Join For Free:
There is no investment required to start your Ferrara Italian business. Joining is absolutely free.
Support Material:
On joining, you will receive a Ferrara Italian kit contqining brochures, product samples, and everything that you need to get started and make money immediately.
Training and Advice:
Ferrara Italian offers you the support you need to succeed with results-orientated training and invaluable selling tips. With Ferrara Italian you are in business for yourself, not by yourself.
Product Quality:
Ferrara Italian's stylish brochures cover a whole range of products.
Love It or Your Money Back Gurantee:
All Ferrara Italian products carry our famous 'love it or your money back' gurantee - Which is one of our best selling tools. If a customer tries any Ferrara Italian product and doesn't like it, it can be returned for a full refund. If you are not happy with it, we are not happy. It is as simple as that.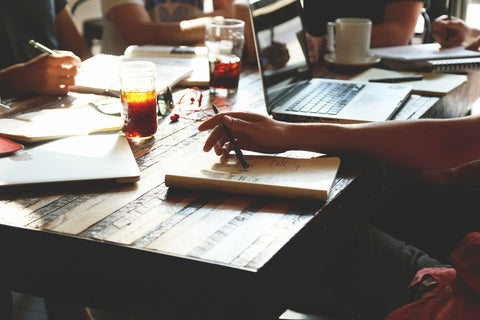 For more information or to speak to someomne about these opportunities;
Please contact:
frank@ferraraitalian.com.au
Go to top