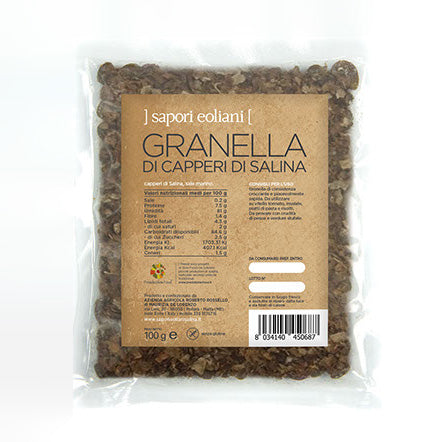 Sapori Eoliani
Caper Grains 100g
SKU: CAP-SEGRA100G
ISBN: 8034140450687
A crunchy and pleasantly savory grain. 
Brined or dried, the caper is valued for the burst of flavour that it gives to dishes. It helps to add texture and tanginess to a great variety of recipes, including fish dishes, stews, and sauces.
Used on veal with tuna sauce, salads, pasta dishes, and risottos. Try it with raw fish and stewed vegetables.