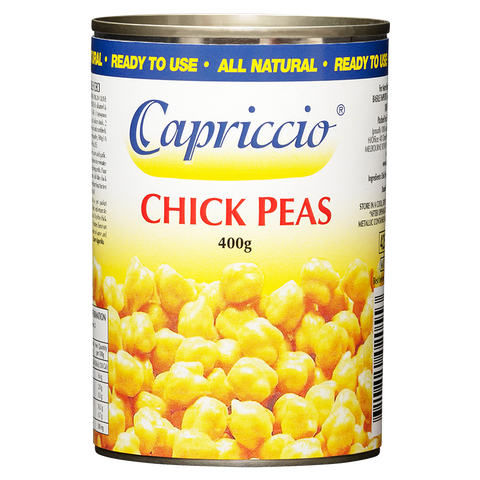 Capriccio
Chick Peas 400g
$1.70
$1.99
you save $0.29
Capriccio's premium quality chickpeas, the perfect addition to any meal. Each can weighs 400g, providing ample servings for your family or guests.
Capriccio's chickpeas are carefully selected from the finest Italian farms, ensuring only the best quality ingredients are used in each can. These chickpeas are rich in protein, fiber, and essential nutrients, making them a healthy addition to your diet.
Whether you're looking to create a hearty salad, a delicious hummus dip, or a wholesome soup, Capriccio's chickpeas are the perfect choice. They're versatile, easy to cook, and provide a delicious, nutty flavor that's sure to impress.
So why not add a can of Capriccio chickpeas to your next dish and experience the authentic Italian taste and quality for yourself.