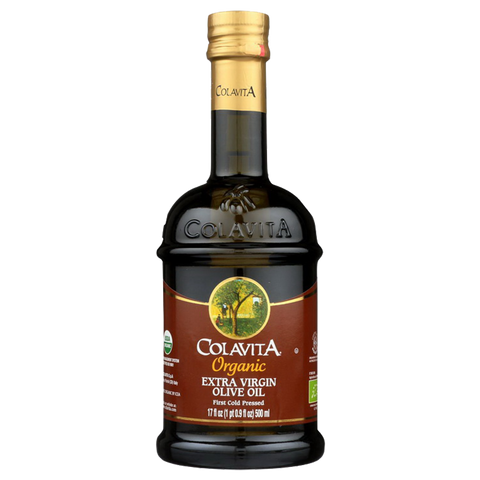 Colavita
Organic EU Extra Virgin Olive Oil 500mL
SKU: OIL-CVO500ML
ISBN: 9321890114129
$16.25
$18.00
you save $1.75
About Our Organic EU Extra Virgin Olive Oil
Packed in Italy from a selection of high quality EU and non-EU grown olives. Our organic olive oil is unfiltered to preserve the natural taste of cold-pressed olive grown and harvested without any chemical fertilizers, pesticides or herbicides. With traces of natural olives and a unique full-bodied flavour, enjoy the rich premium taste of our organic EU extra virgin olive oil. This olive oil isn't just for salads. Its natural qualities and versatility makes it the perfect addition to preparation of almost any dish to enhance the flavour.
USE:  raw on salads, side dishes, fish and meat and for cooking any type of dish
TASTE:  rich organic taste, smooth blend
Colavita
A trusted family brand since 1979. Quality and tradition is of utmost importance to Colavita and will always be. With a wide range of products, their focus is on sharing the flavour and health benefits of the Mediterranean diet and passion of Italian food.