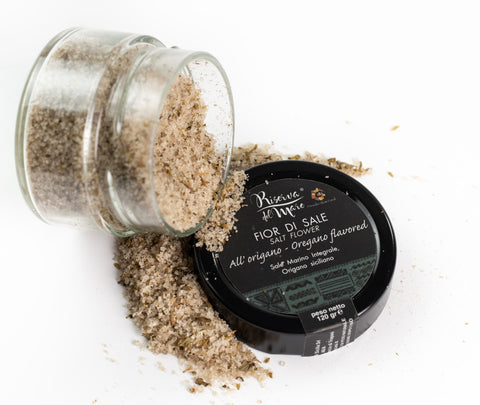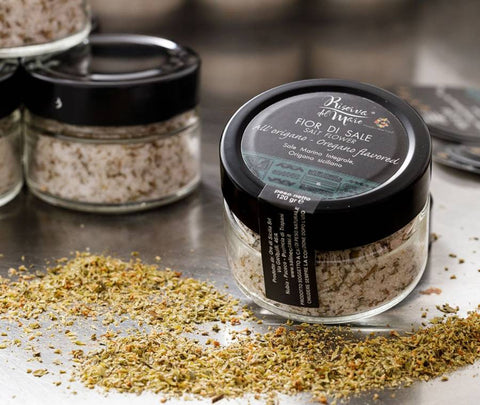 Riserva del Mare
Oregano Fleur De Sel 120g
SKU: SLT-RMOFS120G
ISBN: 8056093970142
The Riserva Del Mare Fleur De Sel is a salt flavoured with oregano, a real panacea for our body.

Oregano contains vitamins and mineral salts, such as iron and calcium which makes it an effective natural remedy.

The blend with our Riserva del Mare Fleur De Sel takes place by selecting the Sicilian aromatic herb and then drying it in a completely natural way for 15-20 days, and then finally it is mixed with Fleur De Sel.

Oregano also gives off a pleasant and intense aroma, which does not fade with drying.

The dishes to be flavoured with oregano-flavored Fleur De Sel are endless, first and second courses based on meat or fish, bruschetta and pizzas, and salads.