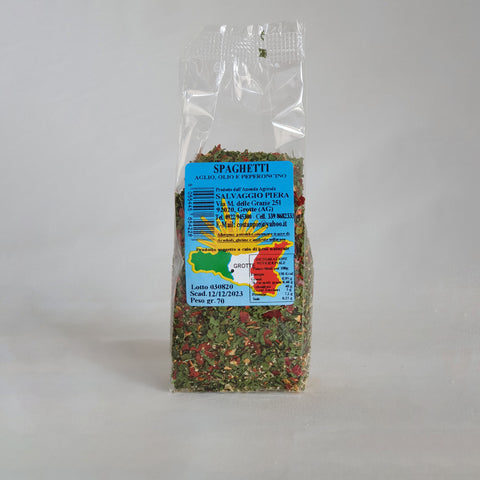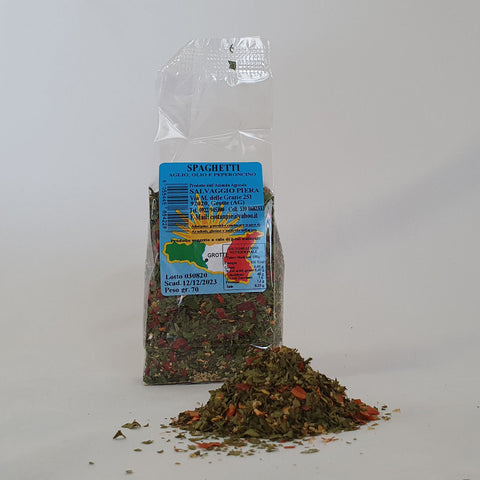 Salvaggio Piera
Herb Mix of Garlic, Oil and Chilli Pepper
SKU: CND-SPAOP70G
ISBN: 8055445654228
Originally from Campania, spaghetti with garlic, oil and chilli pepper is now widespread throughout Italy and is now one of the most popular dinner-saving recipes. The extreme simplicity of these ingredients; Parsley, garlic, oil, and chilli pepper help to boost a recipe. 
Ideal for adding to sauces, soups, salads, grilled vegetables or meat. 
Perfect for the true Italian cuisine enthusiast.