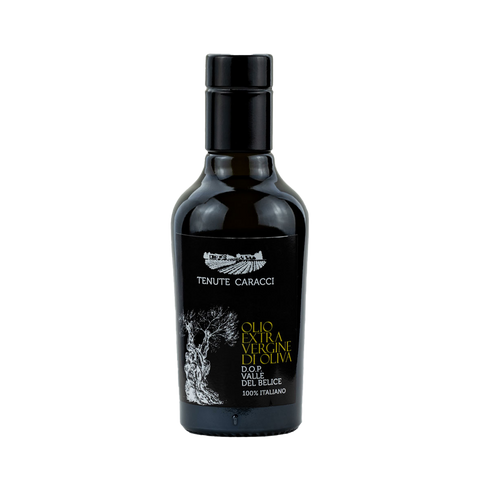 Tenute Caracci
Olio Extra Vergine Di Oliva (Extra Virgin) 500mL
SKU: OIL-EVTC500ML
ISBN: 9321890114518
Type of oil: Extra-virgin olive 

Variety of olives used: 100% Nocellara del Belice

Place of production: Partanna (Trapani), Sicily, Italy

Grape altitude: About 300 meters above sea level

Production techniques: Manually harvested olives begin the process of extraction with a continuous cold cycle (processing temperatures are lower than 26°C), to preserve the organoleptic structure on the same day.

Use: The particular composition of this oil makes it suitable for the cooking of all Mediterranean dishes. Excellent if used raw soup, salad, croutons and roasts.