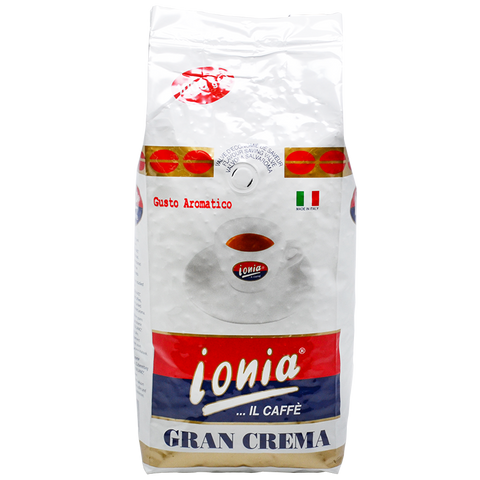 Caffe Ionia
Gran Crema Beans 1kg
About Our Gran Crema Beans

Our signature range of coffee beans come from one of Sicily's longest standing coffee producers, Caffe Ionia. Boasting over 50 years of spreading Italian coffee culture and Sicilian coffee blends to the world, Caffe Ionia truly cares about your cup of coffee.
The Gran Crema Beans is a coffee blend of Africa and Brazil's highest quality Arabica and Robusta beans. With a strong flavour and fragrance, this coffee will kick start your day with a typical Mediterranean taste.
Tasting Notes
Strength: Medium

Profile: Balanced
Sicilian Coffee
Sicilian coffee isn't just a delicious break. It's a multisensory universe brimming with all the warmth and aroma of Etna. A Sicilian espresso coffee is strong and delicate, robust and aromatic: at every moment of the day, the right break is the one that not only gives you energy, but also, we think, well-being and peace.